Tyler John Edwards
MsC Candidate
Email: tyler.e_at_unb_dot_ca
Research Interests:

Automation and collaboration of unmanned RC scale vehicles.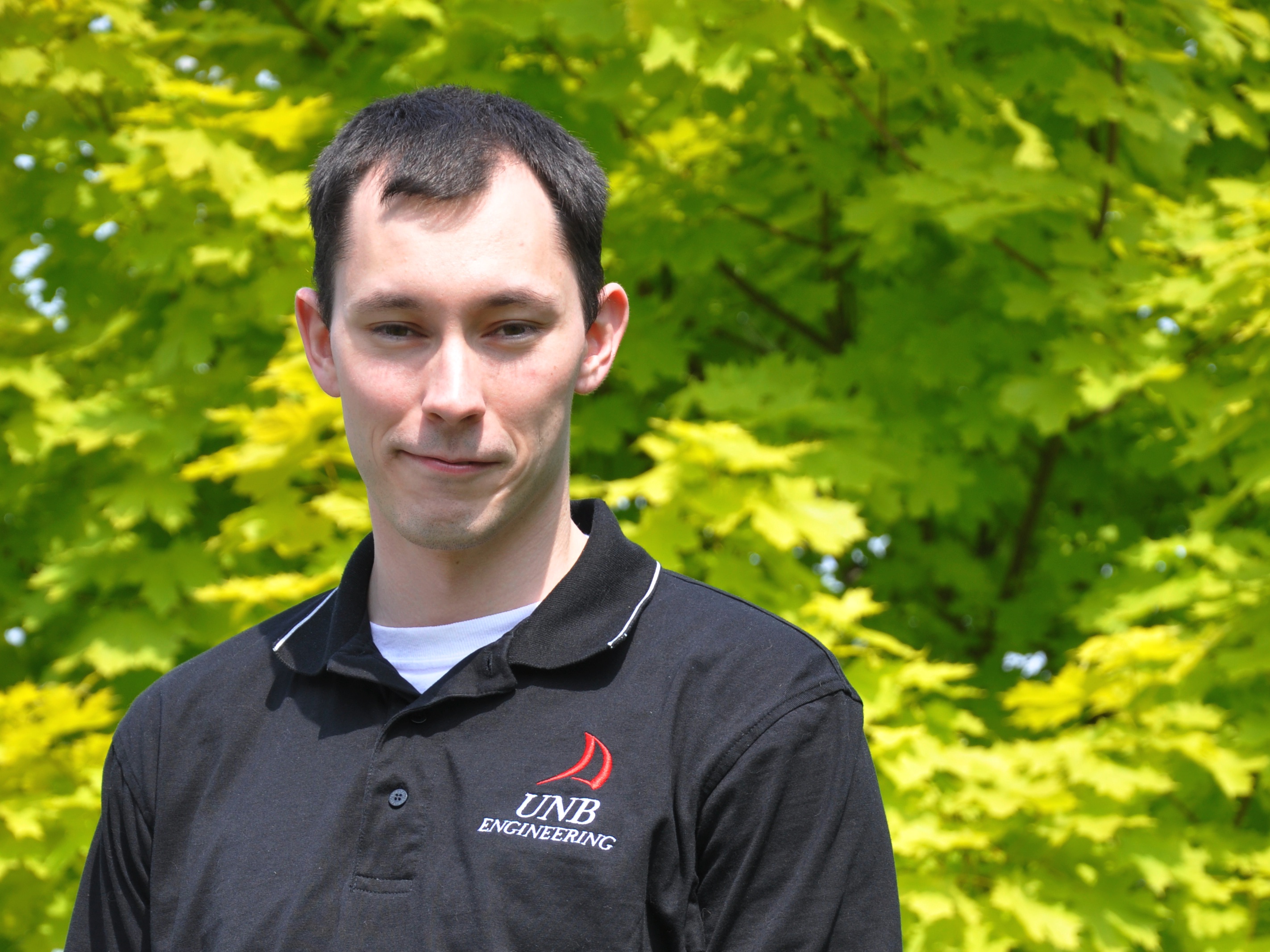 Tyler J. Edwards received the B.S. Degree in mechanical engineering with mechatronics from the University of New Brunswick in the spring of 2010. His M.S degree in controls began under the supervision of Dr. Li in late spring of the same year. He has experience working with NI data acquisition systems, implementation of microcontrollers in embedded applications and numerical control of manufacturing processes. He held several positions in post-secondary student government including president of the Student Society of Mechanical Engineers and a vice president of the Engineering Undergraduate Society at the University of New Brunswick.
Curent Projects
- Automation of a modified ATV.
- Developing waypoint following and SLAM operations
Future Projects
- Incorporating the UGV into a multi-agent system with air vehicles
Industry Experience
- Numerical control of a 5-Axis CNC machine and tool path generation
Teaching Experience
- TA for EE 2701 Electronic Circuits and Electronics, University of New Brunswick
- Lecture on Kinematics and Dynamics of Serial Manipulators for Topics in Robotics